special conveyor belting > white rubber conveyor belting >
white rubber conveyor belts
White rubber conveyor belting is made of Natural latex and rubber. We use very less Recycled rubber in its manufacturing.It has the good advantages as :snow white and Smooth & flat surface; less smell, and high abrasion resistant.
IT HAS THE DATA AS BELOW:
Tensile strength of rubber cover : max 15mpa.
Abrasion: 120mm3-150mm3. Very good abrasion resistant.
Can be added lemon smell, less rubber smell Emitted.
Width :500mm-6400mm.
Thickness:6.0-15mm
We are mainly engaged in the production of white rubber conveyor belts, not Pvc, so you must figure out before buying. Our white conveyor belts are made from white natural latex. The white conveyor belt made of natural latex not only has a smooth white surface but also high abrasion resistance. This is also the root cause of our white belts far beyond our peers. Because many competitors use reclaimed rubber to reduce production costs, the wear resistance is very low and the service life is very short. Although the price is slightly cheaper than ours, our usage cycle is 2-3 times that of the other party. The other party generally does not use more than 3 months. In addition, because we have a large number of production lines, the order volume is relatively large, so we have been selling at wholesale prices after production. Therefore, in the actual sales process, our price is not much higher than those made with recycled rubber.
Our white conveyor belts are available in both food grade and chemical grades. The white food grade conveyor belt is relatively rare in the domestic food grade. We are a manufacturer that rarely meets FDA food standards in the country, and FDA food standards are high standards in the industry. Such a white conveyor belt must have no black spots on the surface during normal transportation. This does not easily contaminate the food being transported. Therefore, we have taken the lead in adopting such stringent standards, which are not only sold well in China, but also widely exported abroad.
Now we can produce all kinds of white rubber conveyor belt products ,such as heat resistance, cold resistance, oil resistance, acid and alkali resistance, flame retardant and antistatic. Among them, we can achieve 300 degrees of heat resistance, we can achieve a temperature of minus 50 degrees, and we can achieve fire retardant. Especially in terms of width, we have achieved a width of 6400mm , which is not available in the country.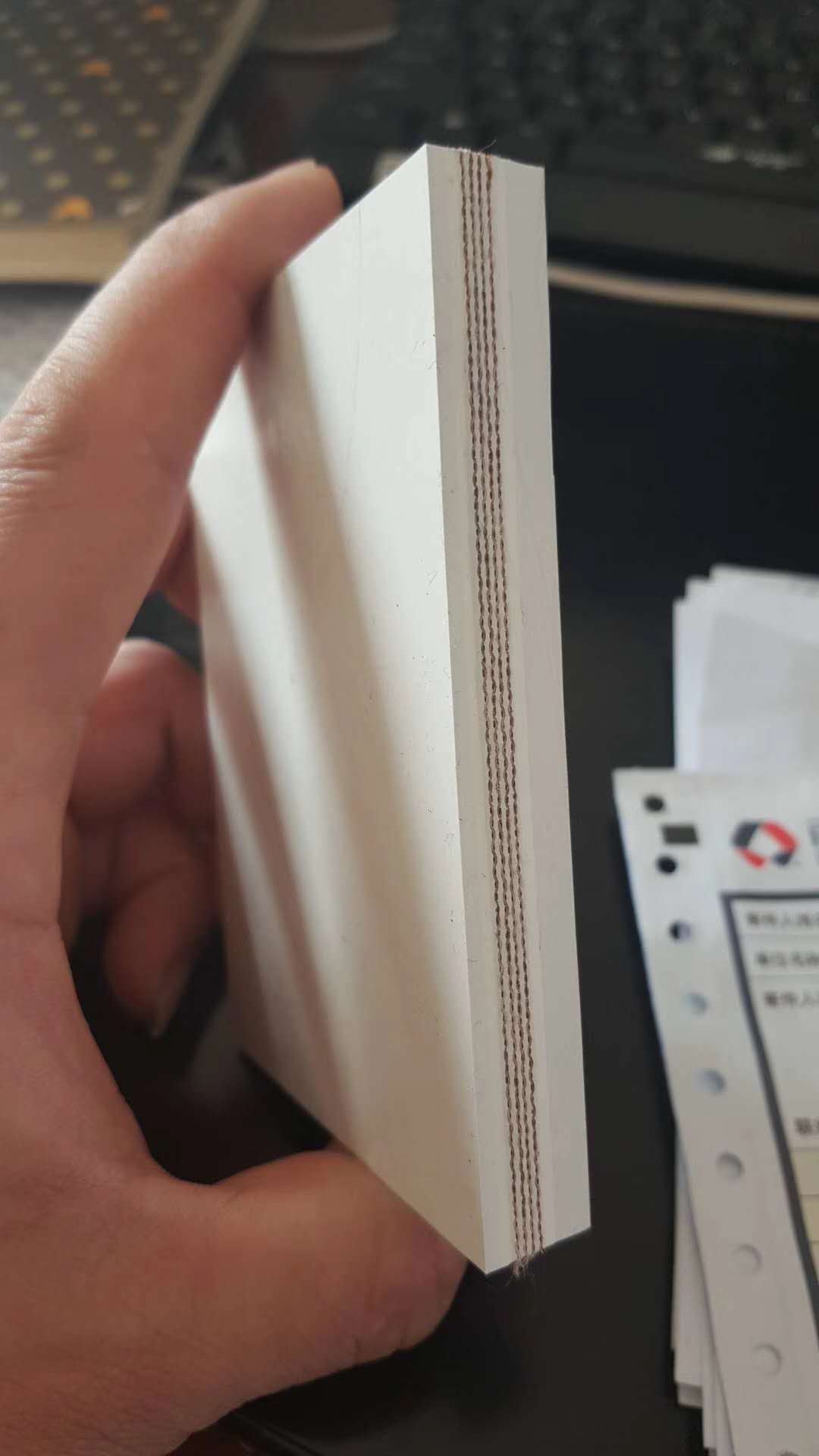 Contact Us

Tel:+86-532-58243778
Fax :+86-532-58243778
Mobile:+86-13963367735
E-mail: [email protected]
Whatsapp: +86-15666529479